Inside The Store
Welcome to Three Rivers Market, Tennessee's first and only food cooperative. We are open from 9 AM to 10 PM everyday but Christmas Day, with limited hours on Thanksgiving Day (10 AM – 3 PM) and New Year's Day (12 noon – 10 PM). Our Patio and Dining Room are open from 9 AM to 9 PM on most days.
We are a genuinely-local, 100% independent business that has worked to create and nourish a healthier environment, healthier people, and a healthier community since 1981. We are guided by a set of values and principles that emphasize fair and honest business practices and concern for our community. We accept cash, Supplemental Nutrition Assistance Program (SNAP/EBT), Fre$h Savings tokens, debit, and credit (American Express, Discover, Mastercard, and Visa) cards.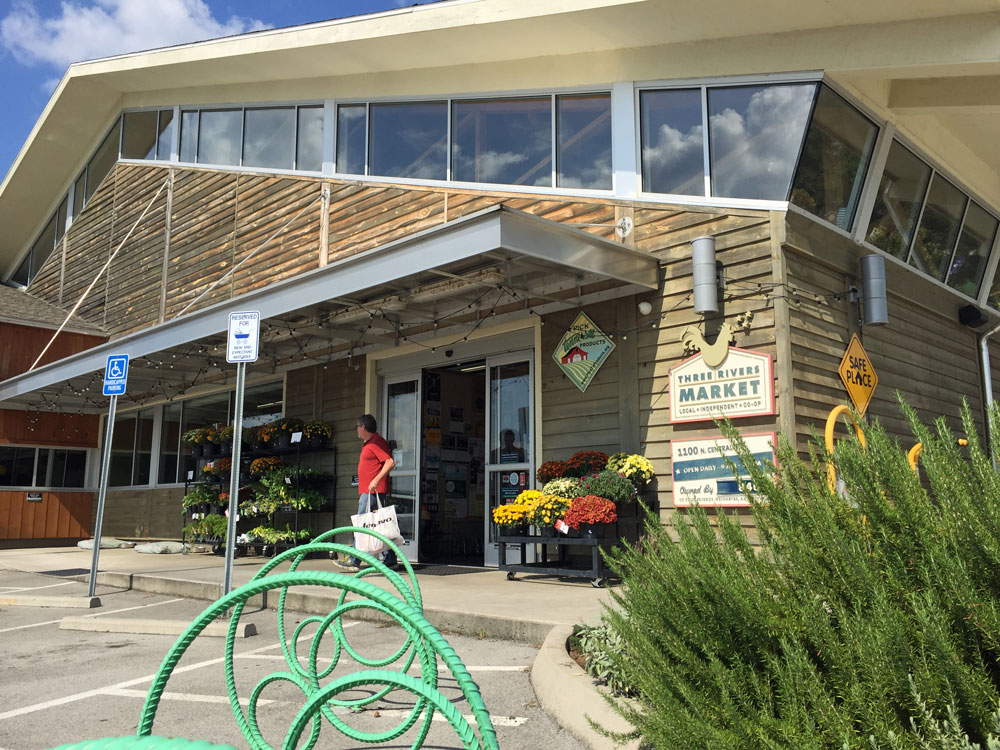 At our award-winning building you will find a variety of healthy and sustainably-produced products backed by our Product Standards. We work to source the best organic and local products and use our own unique system of labeling to clearly identify local products.
There's more than great food at Three Rivers Market. Stop by our light-filled dining area for a meal or meeting with friends. When the weather's nice, you can enjoy our sunny patio. If you have walked your dogs to the store, you can park them in the Barking Lot in front of the store to rest with a dog bed and a bowl of water while you shop. If you have arrived by bike you can do a quick tune-up at the bike FixIt Station before locking to our recycled bike racks. Those traveling by electric or hybrid car can charge their vehicles at one of our two EV charging stations. You can use our store Community Board to promote your business or upcoming events. Get questions answered or general help at our Member and Customer Services desk. We're here to serve our community; if you've got ideas, suggestions, or feedback on how we can do that better—we want to hear from you. Stop by our Member and Customer Services desk to fill out a suggestion card or drop us an email: customerservice@threeriversmarket.coop