Inside The Store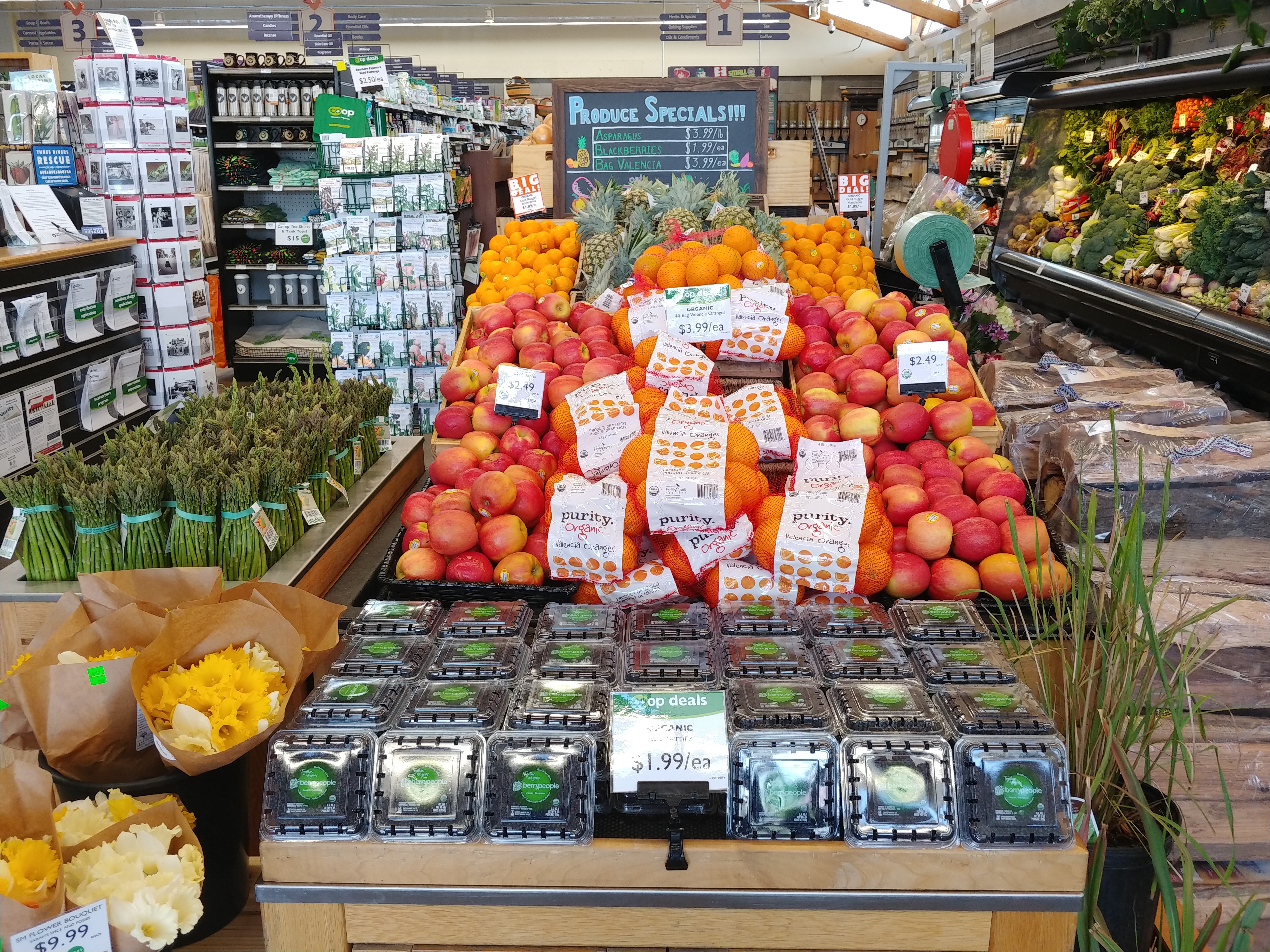 Welcome to Three Rivers Market, Tennessee's first and only food cooperative. We are open from 8 AM to 8 PM everyday but Christmas Day, with limited hours on Thanksgiving Day (9 AM – 2 PM) and New Year's Day (12 noon – 8 PM). 
We are a genuinely-local, 100% independent business that has worked to create and nourish a healthier environment, healthier people, and a healthier community since 1981. We are guided by a set of values and principles that emphasize fair and honest business practices and concern for our community. We accept cash, Supplemental Nutrition Assistance Program (SNAP/EBT), debit, and credit (American Express, Discover, Mastercard, and Visa) cards.
At our award-winning building you will find a variety of healthy and sustainably-produced products backed by our Product Standards. We work to source the best organic and local products and use our own unique system of labeling to clearly identify local products.