Inside The Store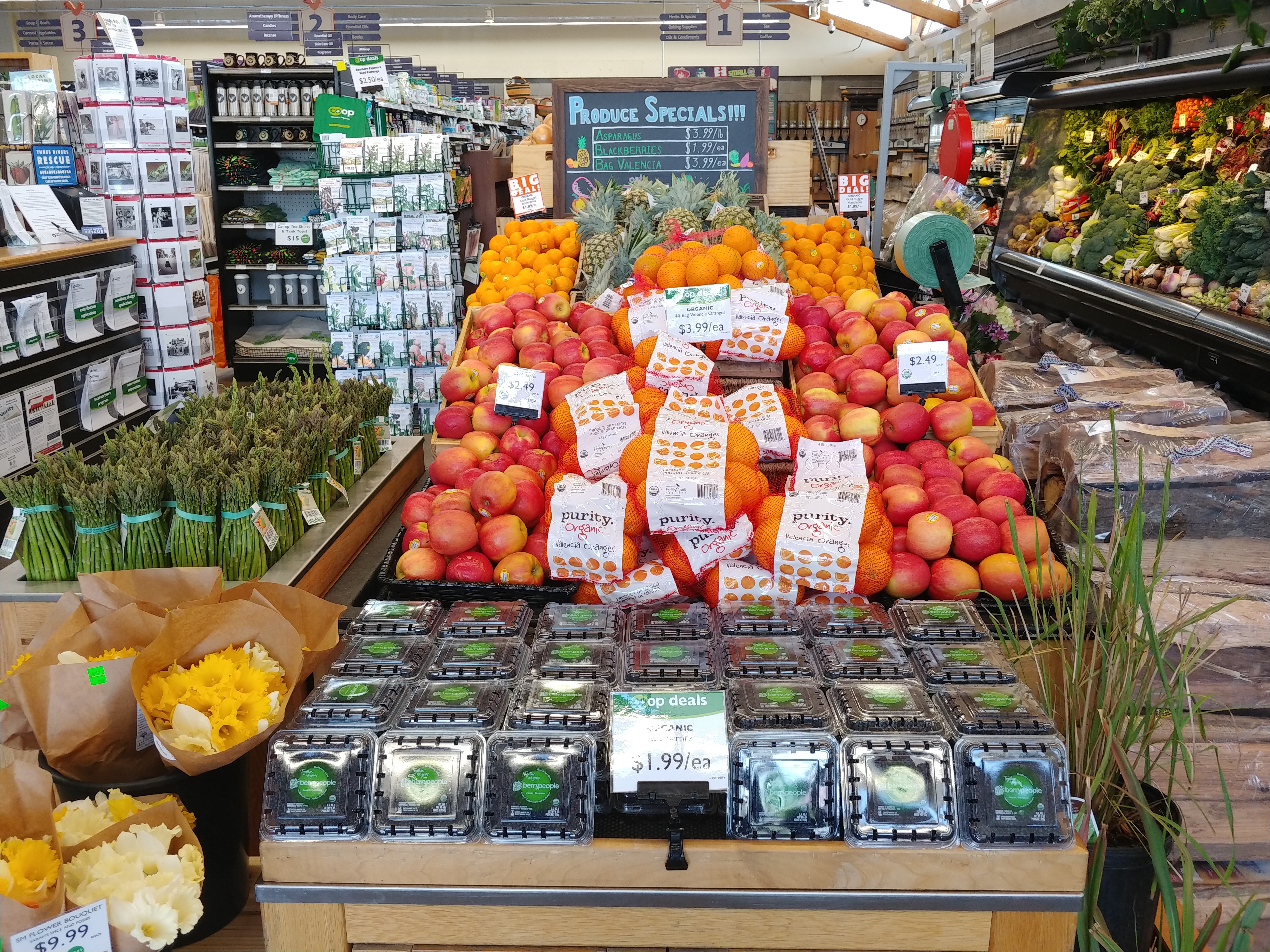 Welcome to Three Rivers Market, Tennessee's first and only food cooperative. We are open from 10 AM to 7 PM everyday but Christmas Day, with limited hours on Thanksgiving Day (10 AM – 3 PM) and New Year's Day (12 noon – 9 PM). Our Patio and Dining Room are currently closed. 
Masks are required in our store during epidemics & pandemics. 
It is Three Rivers Market's policy to require everyone over 2 years old to wear an appropriate face mask, face shield, or other covering of their nose and mouth while inside Three Rivers Market during epidemics and pandemics and whenever recommended by public health officials of our community. Three Rivers Market reserves the right to determine if your face mask, face shield, or other covering of their nose and mouth is appropriate.  No exceptions. 
If a qualified person with a disability is not able to wear a face mask, face shield, or other covering for their nose and mouth, Three Rivers Market is providing reasonable accommodations so that the person with the disability can benefit from the goods and services available at the cooperative in accord with the Americans with Disabilities Act. Accommodations are not available to individuals without disabilities, as they are not protected under the Americans with Disabilities Act.  Pregnancy alone is not considered a disability for purposes of the ADA. To be considered a disability under the ADA, qualified persons must have physical or mental impairments that substantially limit one or more major life activities. Pregnancy is not the result of a physiological disorder, so it is not considered impairment. However, complications resulting from pregnancy may be impairments that can be considered and accommodated on a case-by-case basis.
We are a genuinely-local, 100% independent business that has worked to create and nourish a healthier environment, healthier people, and a healthier community since 1981. We are guided by a set of values and principles that emphasize fair and honest business practices and concern for our community. We accept cash, Supplemental Nutrition Assistance Program (SNAP/EBT), debit, and credit (American Express, Discover, Mastercard, and Visa) cards.
At our award-winning building you will find a variety of healthy and sustainably-produced products backed by our Product Standards. We work to source the best organic and local products and use our own unique system of labeling to clearly identify local products.