ANNUAL MEETING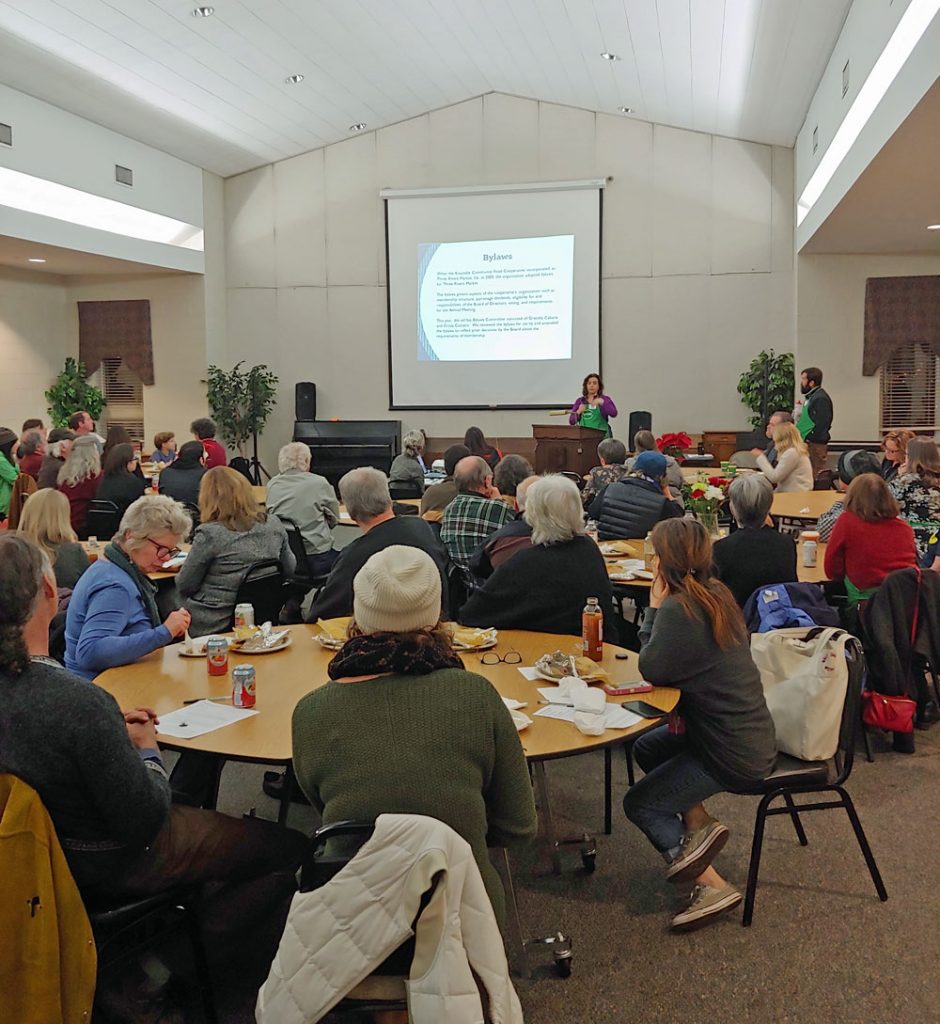 The annual meeting of the co-owners of our co-op is held the first Tuesday in December. The purpose of this meeting is to report the condition of our cooperative's business, Three Rivers Market, at the close of the fiscal year ending June 30.
Our last meeting took place:
Tuesday, December 4, 2018 from 6:00 PM  – 8:00 PM
6:00 PM – 6:30 PM: Supper and the Annual Report
6:30 PM – 7:15 PM: Board of Directors' Report
7:15 PM – 8:30 PM: Our Values, Our Shelves – a conversation about our product standards. Which are most important to you?
LOCATION: St. James Episcopal Church, 1101 N Broadway, Knoxville, TN 37917
Our meeting room is accessible from the back of the church and is a short 0.3 mile, 7-10 minute walk from the co-op up Baxter Avenue. Heading out of the co-op parking lot onto Baxter, turn left and cross Alexander Street and Stewart Street, passing the Baxter Avenue Fire Station and Park. When you reach Cornelia Street, veer right to stay on Baxter, passing the Boys and Girls Club on your right. Baxter ends at Folsom Avenue and the back of the church. As you approach the church, enter to the right. Signs will be posted. Limited parking is available at the back entrance. You may need to circle 'round to the main entrance on Broadway to enter the main parking lot.