Nourishing Change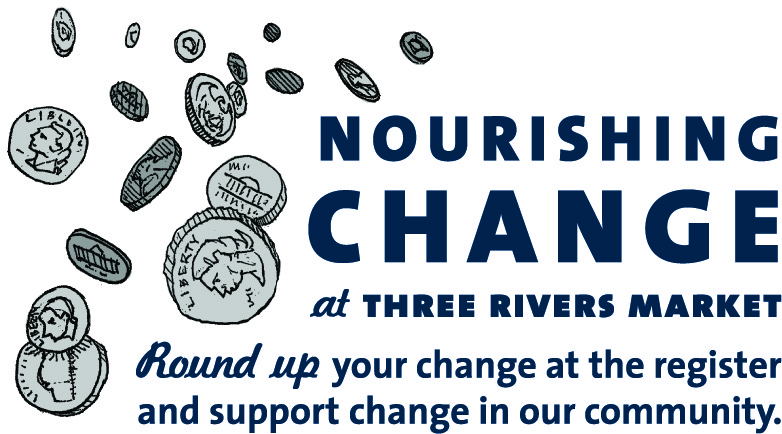 Nourishing Change is our monthly donation program through which we accept donations at our registers on behalf of a selected organization or project. Since the program's start in April 2012, we've raised over $313,938.683 for 71 organizations.
THIS MONTH'S recipient: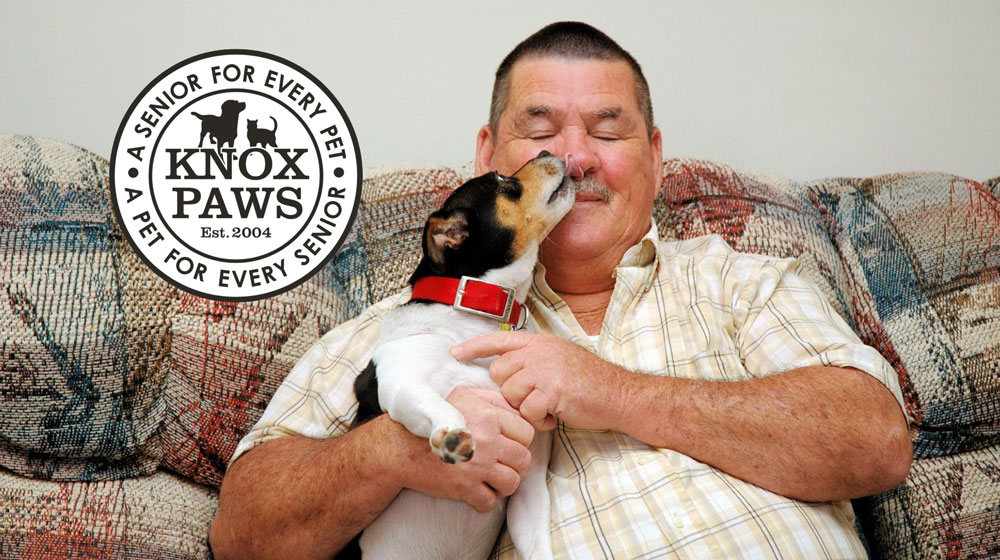 Throughout May, your donations will foster companionship by helping senior pets find homes with senior citizens! It's our goal to place 30 adoptable senior pets with qualifying seniors. Donations will cover adoption fees, spay or neuter, initial vet fees, ID chip, grooming, and annual vet needs.
Click here to find out how to become a Nourishing Change recipient.
NOURISHING CHANGE RECIPIENTS & donation totals
| | | |
| --- | --- | --- |
| Month | Organization | Amount Raised |
| April 2018 | Noah's ARC Animal Rescue and Adoption | $8,077.95 (plus $311.03 in additional donations and a home for Rebel the Dog!) |
| March 2018 | CASA of East Tennessee | $7,336.92 |
| February 2018 | Knox CAC Pillow Project | $5,955.43 |
| January 2018 | Faith N Friends Horse Sanctuary & Rescue | $6,200.85 |
| December 2017 | Smoky Mountain Raptor Center | $6,539.22 (plus $805.00 in additional donations) |
| November 2017 | Cherokee Health Systems | $6,303.49 |
| October 2017 | Trees Knoxville | $6,386.05 |
| September 2017 | FISH Hospitality Pantries | $6,457.89 |
| August 2017 | Knoxville-Knox County Community Action Committee | $7,162.05 |
| July 2017 | Pantry for Feeding Pets | $6,508.74 |
| June 2017 | The Pellissippi Pantry | $6,181.56 |
| May 2017 | Belly Rubs Basset Rescue | $6,265.37 |
| April 2017 | Narrow Ridge Earth Literacy Center | $6,103.13 |
| March 2017 | Centro Hispano de East TN | $6,757.72 |
| February 2017 | The Humane Society of East TN | $6,185.09 |
| January 2017 | The Clothing Center | $5,968.06 |
| December 2016 | The Manor at Northgate Terrace | $5,830.55 |
| November 2016 | Humane Society of the TN Valley | $6,015.56 |
| October 2016 | Smokey's Pantry | $5,513.48 |
| September 2016 | Go North Animal Transport Collective | $5,554.60 |
| August 2016 | Knoxville Permaculture Guild | $5,544.26 |
| July 2016 | Pantry for Feeding Pets | $5,803.69 |
| June 2016 | Sierra Club – Inspiring Connections Outdoors | $5,771.00 |
| May 2016 | Greyhound Pets of America – TN Chapter | $6,267.22 |
| April 2016 | CAC Green Thumb Community Garden Program | $6,614.71 |
| March 2016 | Nourish Knoxville | $6,777.69 |
| February 2016 | The Stray Connection | $5,825.02 |
| January 2016 | Food In Service of Humanity | $5,958.23 |
| December 2015 | Family Promise of Knoxville | $5,976.11 |
| November 2015 | Humane Society of East Tennessee | $5,947.79 |
| October 2015 | Pantry for Feeding Pets | $6,355.34 |
| September 2015 | Cancer Support Community of East TN | $5,646.23 |
| August 2015 | Big Brothers Big Sisters of East TN | $5,976.56 |
| July 2015 | Ladies of Charity Summer Lunch Program | $5,634.24 |
| June 2015 | Project LIVE | $5,469.24 |
| May 2015 | Go North Animal Transport | $5,423.21 |
| April 2015 | Mobile Meals | $4,805.36 |
| March 2015 | Friends of Literacy | $4,650.25 |
| February 2015 | The Manor at Northgate Terrace | $3,803.70 |
| January 2015 | FISH Hospitality Delivery Pantry | $3,845.85 |
| December 2014 | Cerebral Palsy Center | $3,806.84 |
| November 2014 | UUNIK Academy | $3,914.46 |
| October 2014 | East Knoxville FISH Hospitality Pantry | $4,298.62 |
| September 2014 | Greyhound Pets of America: TN Chapter | $3,994.52 |
| August 2014 | Volunteer Ministry Center | $3,495.16 |
| July 2014 | South Knoxville's FISH Pantry | $2,838.81 |
| June 2014 | Noah's Arc | $3,538.53 |
| May 2014 | Boys and Girls Club of the Tennessee Valley | $3,389.94 |
| April 2014 | Helping Hands Food Pantry | $3,326.33 |
| March 2014 | Discover Life in America | $2,969.10 |
| February 2014 | Remote Area Medical | $2,954.11 |
| January 2014 | The Manor at Northgate Terrace | $2,578.19 |
| December 2013 | InterFaith Health Clinic | $2,716.14 |
| November 2013 | East TN Technology Access Center | $2,211.10 |
| October 2013 | FISH Hospitality Pantries | $2,658.67 |
| September 2013 | Friends of Literacy | $2,422.45 |
| August 2013 | Knox County Mobile Meals | $3,059.36 |
| July 2013 | YWCA Emergency Food Pantry | $1,921.10 |
| June 2013 | Highlander Research and Education Center | $1,626.30 |
| May 2013 | Feral Feline Friends of East Tennessee | $2,936.92 |
| April 2013 | Ladies of Charity Food Pantry |  $1,578.10 |
| March 2013 | Friends of the Knox County Library |  $495.71 |
| February 2013 | InterFaith Health Clinic |  $1,728.95 |
| January 2013 | FISH Hospitality Pantries |  $724.16 |
| December 2012 | Columbus Home Children's Emergency Shelter | $1,480.86 |
| November 2012 | New Orleans Food Co-op | $673.11 |
| October 2012 | Helping Hands at St. James Church | $1,750.37 |
| September 2012 | Young-Williams Animal Center Spay/Neuter Program | $1,322.20 |
| August 2012 | Remote Area Medical (RAM) | $1,931.80 |
| July 2012 | Knox Heritage | $1,198.02 |
| April 2012 | Legacy Parks Foundation | $1,000.00 |