COVID-19 Updates
---
---
June 17, 2020 Update: RETURN POLICY UPDATE
We want our customers to be fully satisfied with their purchases at Three Rivers Market.
Customers can once again receive a full refund on most items with the exception of discontinued items, special orders, and live goods.  Items will be held for 72 hours before being returned to our shelves.
Please see Live Goods Return Policy below.
The return must be made within 30 days from the date of sale for all products except perishables. Returns of perishables must be made within 7 days from the date of sale. Items over $10 may not be returned without a receipt. Store credit will be issued for any item under $10 returned without a receipt. For non-members, a government issued I.D. must be presented.
Three Rivers Market reserves the right to refuse frequent, high volume, and unusual requests.
LIVE GOODS RETURN POLICY
Three Rivers Market guarantees trees and shrubs for 30 days with proof of purchase. If a tree or shrub dies within 30 days of purchase, we will replace it. If the same item is no longer available for sale, store credit will be provided.
This guarantee is for a one-time replacement. Any further issues may indicate problems with the growing conditions or location.
Annuals, herbs, or vegetable starts are not eligible for replacement, refunds, or returns.
May 9, 2020 Update: CONTINUATION OF CURRENT HOURS
Initially lasting until May 10, we will continue to open at 10 AM and close at 7 PM until further notice. These hours seem to be working well for our community & achieving our three desired objectives:
Concentrating staffing to provide better customer service during our busiest times and to reduce the strain on our employees.
Minimizing crowding in the aisles by providing more hours for stocking and receiving before we open each day.
Providing more time for cleaning and sanitizing the store by employees and professional cleaning services.
May 9, 2020 Update:  NEW HOURS FOR AT RISK CUSTOMERS
We have received multiple requests for our customers to be required wear a mask in the store, especially during the first hour of each day set aside for our customers at higher risk of serious illness from COVID-19. Starting on Tuesday, May 12th, we will be establishing new days/times for our at-risk customers, as follows:
Tuesday:  10 AM – 12 PM
Thursday: 10 AM – 12 PM
Sunday:    10 AM – 12 PM
We will require masks or face shields for everyone on our retail floor during these two hour periods, including employees, customers, and vendors. We have free disposable masks available at the Customer Service Desk for anyone that has forgotten to bring theirs or doesn't have one.
Please note: our employees wear masks on the retail floor everyday and hope you will too!  
May 1, 2020 Update: TEMPORARY CHANGE IN HOURS
We will continue our 10 AM – 7 PM hours through May 31, 2020.  It helps us get shipments partially stocked before the store opens, reducing crowding on the retail floor, and to concentrate staffing during our busiest times.
April 10, 2020 Update: TEMPORARY CHANGE IN HOURS
Starting Monday, April 13, 2020, Three Rivers Market will be open from 10 AM to 7 PM for 4 weeks.  This will give us time to catch up.
We will return to our current hours, 8 AM – 8 PM, on Monday, May 11, 2020.
April 1, 2020 Update: TODAY IS OUR 39TH BIRTHDAY!
Since we cannot do our usual birthday celebration, we're donating $1,000 to the Mobile Meals Emergency Fund instead.
If you are looking for a way to help others in our community right now, you can't go wrong with donations to the Knoxville-Knox County Community Action Committee (CAC) Office on Aging (or any of CAC's many programs):
https://secure.donationpay.org/knoxseniors/covid.php –
March 29, 2020 Update: RETURN POLICY
We want our customers to be fully satisfied with their purchases at Three Rivers Market.  For the health and wellbeing of our employees, customers, and community, we are temporarily suspending product returns with the following exceptions:
English Mountain Bottle Deposits
Defective Product(s) or Packaging
Poor Quality Product
Out-of-Date Product (at time of purchase)
Transaction Error
Due to the rapidly evolving COVID-19 pandemic and our inability to monitor products that have left our store, we are modifying our return policy to allow us to continue to operate a clean and healthy store. Customers can feel a sense of safety when purchasing products here, since all products customers purchase here have not left the store.  The full policy, including the return policy on live goods, can be found here: https://www.threeriversmarket.coop/inside-the-store/customer-services/return-policy/
March 24, 2020 Update: NEW HOURS: 8 AM – 8 PM
We changed our hours to concentrate staffing during our busiest times. (Note: our hours changed again on April 13, 2020. See April 10, 2020 Update.)
March 24, 2020 Update: HEALTH & SAFETY
A few of the practices we have in place to protect our customers and employees:
We recommend and request that only customers at high-risk for severe illness from COVID-19 shop from 8 AM – 9 AM everyday.  If you are not high-risk, please feel free to shop between 9 AM and 8 PM everyday.
We start each day with sanitized shopping carts and baskets and sanitize all shopping carts and baskets between uses.  We use sanitizing solutions recommended by the Centers for Disease Control (CDC) and Environmental Protection Agency (EPA) for effectiveness against novel coronavirus that causes COVID-19 as well as other germs and viruses.
We frequently sanitize high-touch areas throughout the store according to a strict schedule.
We follow the CDC  Criteria for Return to Work for Healthcare Personnel with Confirmed or Suspected COVID-19, and similar guidelines for other illnesses.
March 20, 2020 Update:  LABOR PRACTICES
Three Rivers Market has a generous, long-standing Paid Time Off (PTO) program in place. All employees, part-time and full-time, begin accruing Paid Time Off hours during the first hour they work and the rate of accrual increases the longer they work for the co-op.
We also have a PTO Pool that enables employees to donate their unused PTO to their co-workers and a new PTO pool funded by the co-op for any employees diagnosed with COVID-19.
Each employee of Three Rivers Market has the freedom to choose when and how to use their PTO.
You can find information about our employment benefits on our website: https://www.threeriversmarket.coop/…/benefits-of-employment/
Thank you so much for your kindness and support!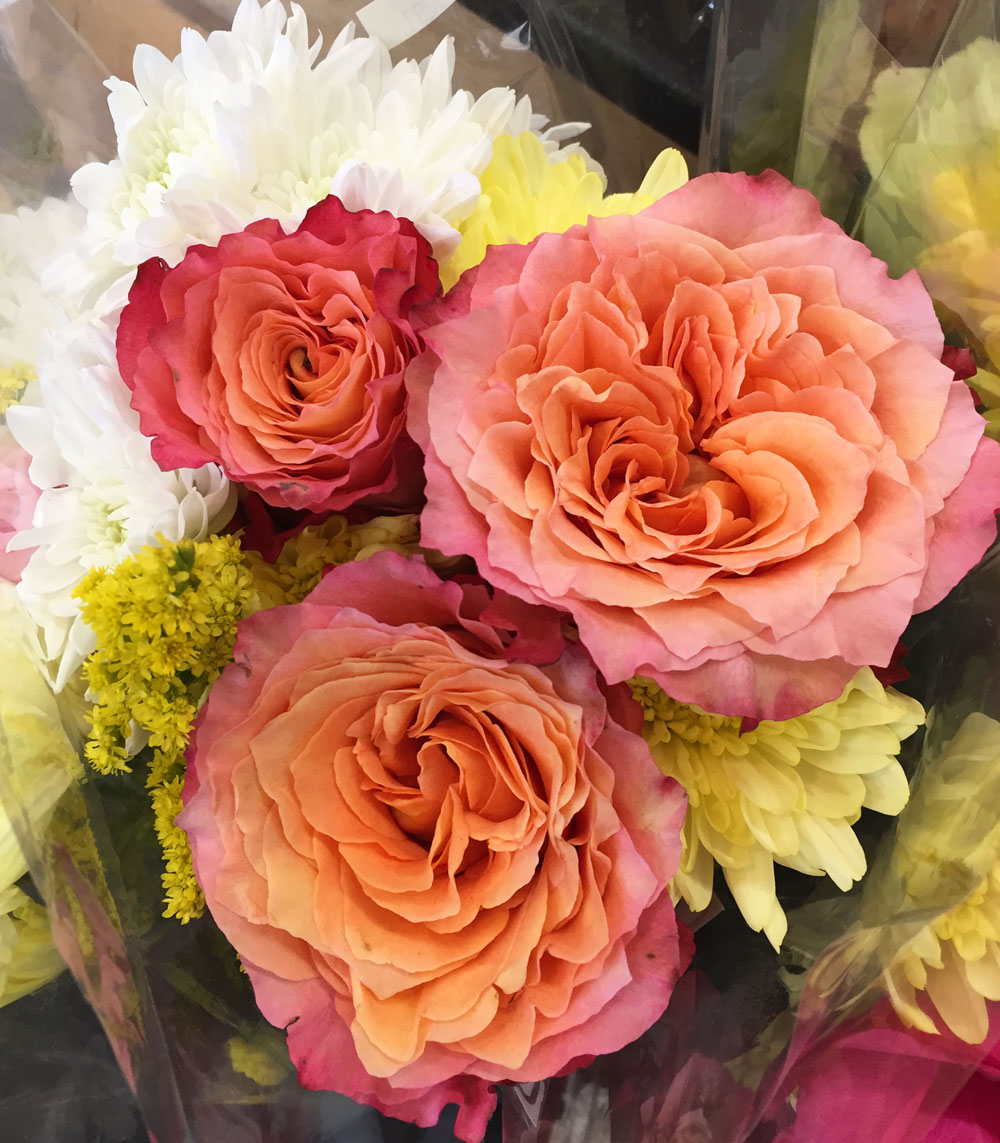 ---