Winter Persimmons
---
---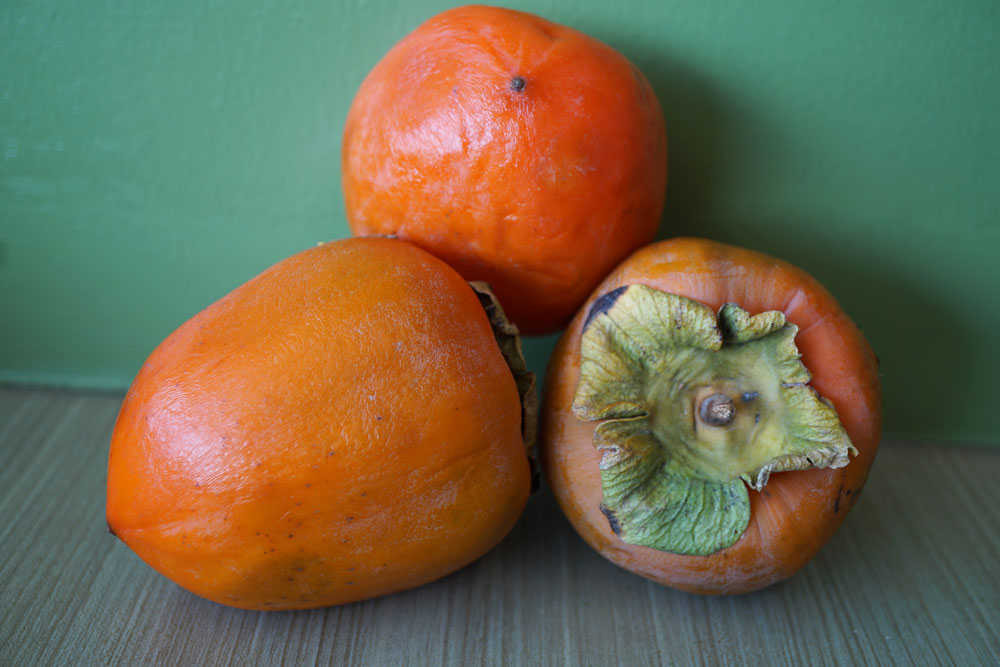 Persimmons are a seasonal fruit and we're happy to offer you this sweet treat which can be eaten alone or in pies!
To choose the perfect persimmon, you want soft, deep red-orange in color, and often have black streaks on the skin when ripe.
Leave unripe ones on the counter for several days until they become soft. While they are ripening, set them top-down on the corolla so their tender flesh does not get damaged under their weight.
Persimmons are high in beta carotene and minerals such as sodium, magnesium, calcium and iron.
Good, ripe persimmons are sweet and have an almost warm flavor with notes of cinnamon and brown sugar.
Learn more about the persimmon here.
---