Thanksgiving Sides
---
---
Our Deli works hard for the holidays so you don't have to! Select from a wide-array of made in-house Thanksgiving sides that will suit a variety of dietary needs.

Pre-Orders
Place orders between November 1st – 19th
Minimum 5 lbs per item
Pickup date & time are per request with a minimum 48 hour notice.

How Much Should I Order?
Volume will vary from item to item, but an average measure is 1/4 lb = 1/2 cup.
Our minimum order of 5 lbs per item will provide approximately 10 cups of food.
Depending on your offerings, an average size for sides is 1/2 cup.
In-Store
Sides will be available in-store, in a variety of sizes starting Tuesday, November 20th.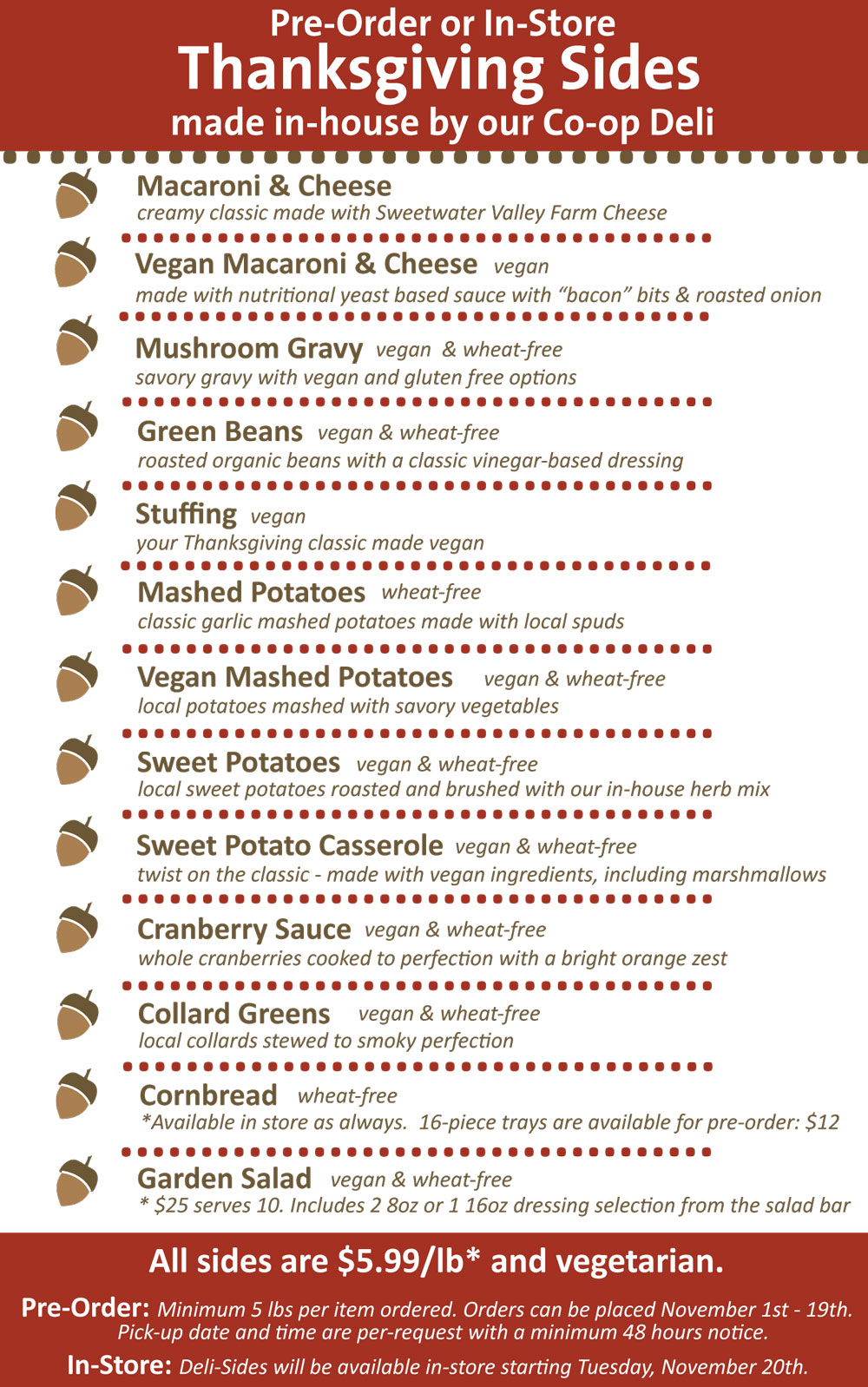 ---