Prepare for your Thanksgiving table!
---
---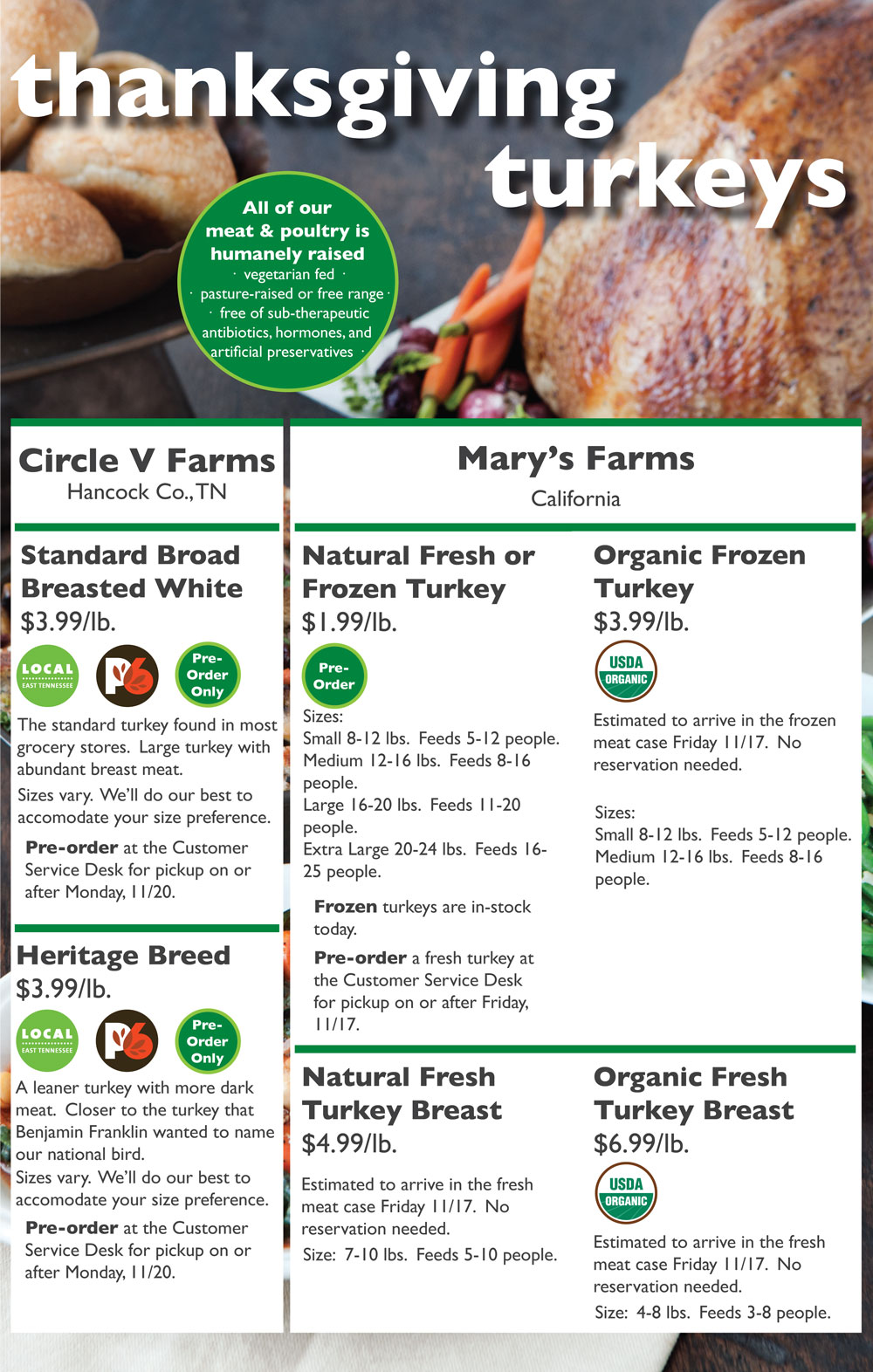 Three Rivers Market will be here to meet your Thanksgiving needs. We have vegetarian, vegan, and turkey centerpiece options as well as an array of delightful sides from our Deli. Vegetarian and Vegan options will be available in our frozen section. Reserve your turkeys today! Just stop by our Customer Service Desk or give us a call. (865) 525-2069.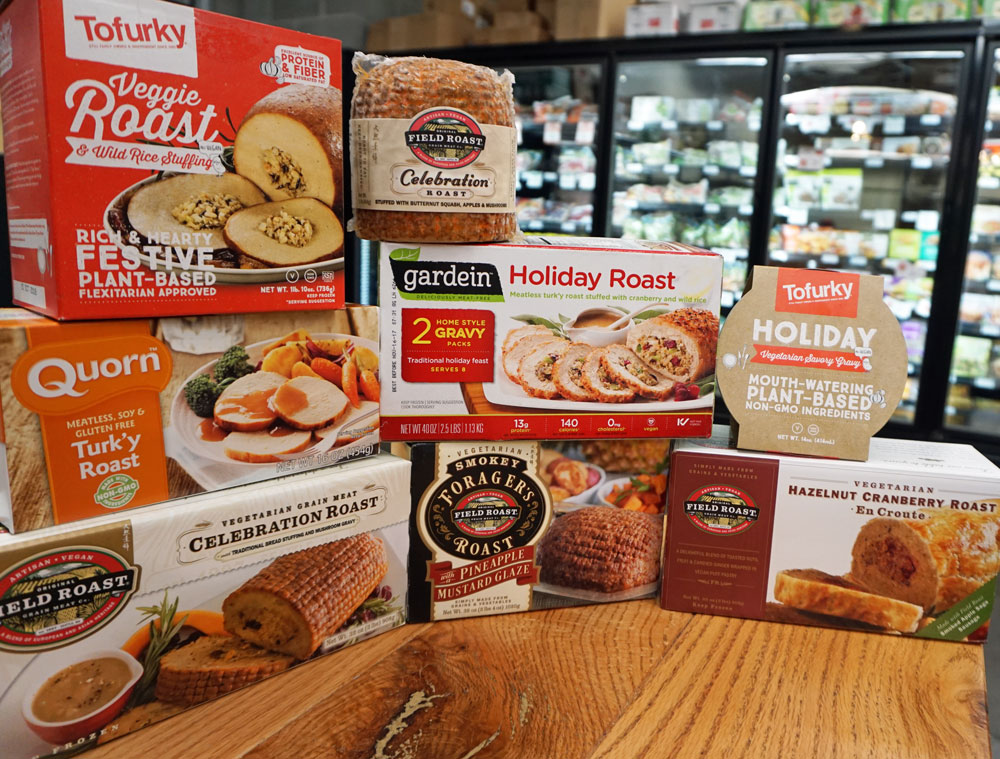 Vegan options:
Field Roast Smokey Forager's Roast: (9 servings)
Field Roast Hazelnut Cranberry Roast: (8 servings)
Field Roast Celebration Roast: (8 servings)
Tofurky Veggie Roast: (5 servings)
Tofurky Ham Roast: (5 servings)
Gardein Holiday Roast: (8 servings)
Gardein Small Holiday Roast for 2
Vegetarian option:
Quorn Turk'y Roast: (5 servings)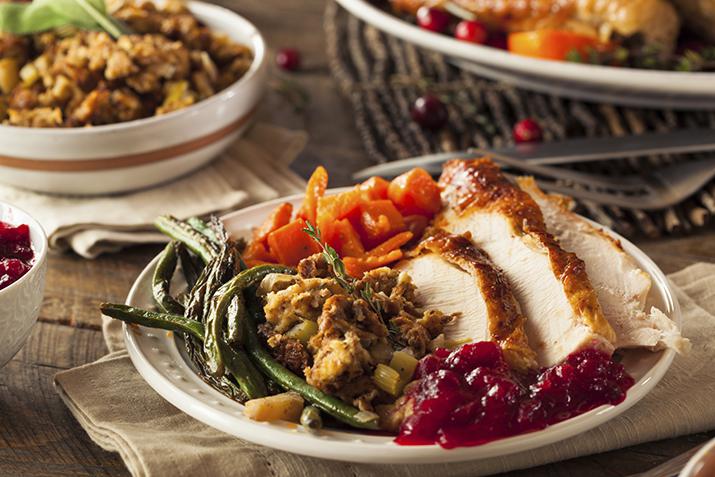 Fresh, made-in-house sides will be available from our Deli at $5.99/lb. All sides are vegetarian and will be avialable starting Tuesday, November 21st. We will also have a wide selection of local desserts.
We are open Thanksgiving day from 10am – 3pm.
---