Go to Big Ears for free!
---
---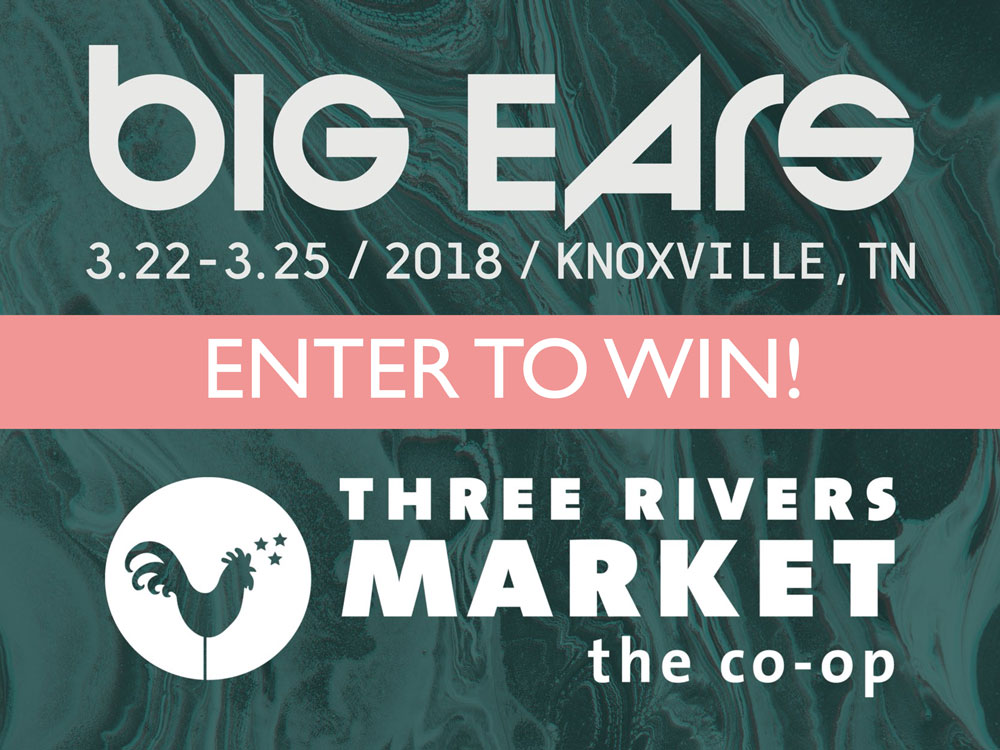 Knoxville, it's not too late to go to Big Ears for FREE! Three Rivers Market has 2 opportunities for you to win a set of weekend passes to this dynamic festival featuring music, film, and visual arts taking place March 22-25, 2018. So, how do you enter win?
1) Enter at Three Rivers Market by dropping your name in our drawing box at the Customer Service Desk. You can win 2 GA tickets for the weekend.
2) Enter online though Big Ear's Festival website for 2 GA weekend tickets + a $100 gift cart to Three Rivers Market!
---